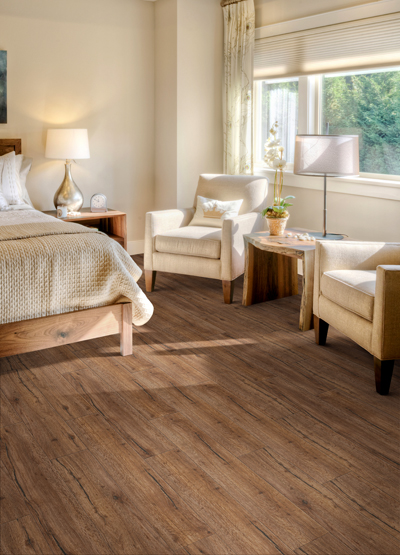 Keep your favorite rooms cool, yet also impart a unique ambiance in the process. At Lyle's Flooring America, we have you covered. Explore your interior design options with new window treatments in Minnesota City, MN. Thanks to our versatile product selection and personalized approach to service, you have the resources you need to make smart additions for your common area, bedroom, or anywhere else that needs a touch of practical artistry.
At our showroom, we make it easier to improve your home's aesthetic appeal and energy efficiency. We have teamed up with trusted manufacturers and brands to offer a wide selection of curtains, drapes, blinds, and more. In addition, our well-trained and experienced staff can help you design innovative rooms that not only make your interior look better but also feel cooler. Hands down, we make adding those finishing touches a simple and rewarding experience.
The Advantages of Window Treatments
Style doesn't have to mean pricey. Window treatments are a smart investment for homeowners seeking to improve their interior design, while also saving on the cost of air conditioning. First, let's talk about visual appeal.
Coverings like blinds, drapes, and curtains are a great way to decorate windows. They add an artistic flourish to any window. Best of all, window treatments are available in a staggering variety of designs, colors, and materials. In other words, there is an excellent chance you will find a window treatment that will complement your flooring, furniture, and other decorations flawlessly.
Another advantage to adding window coverings includes energy savings. The sun is great for letting natural light in, but too much light can make things uncomfortable--and dangerous. More sunlight means more heat, which can make your air conditioner work harder to cool things off.
By installing curtains, drapes, or blinds on your windows, you add a simple and effective way to create shade in your rooms. You can control the amount of light, which can protect your furniture and belongings from ultraviolet radiation damage. Even better, these beautiful window coverings can make rooms feel cooler, which means your air conditioner won't have to use up as much power. You'll save yourself from the heat as well as higher energy costs when you choose new window treatments.
Custom Window Treatments from Dependable Brands
You deserve rooms that look and feel better than before. To that end, we're here to help you pick the right sets. Our showroom is proud to be authorized retailers for two well-known window covering brands, Graber and Comfortex.
Graber has earned a reputation for adding style and sophistication to their selection of window treatments. Their selection of shades, shutters, and blinds are available in many colors and styles, giving you countless options to complete the ambiance of your kitchen, common areas, and bedrooms. They also offer motorized blinds, which gives a better sense of control, convenience, and privacy where you most need it.
Likewise, Comfortex redefines custom window treatments with their extensive catalog which features more than 800 colors. When your interior design calls for a specific theme, you can count on Comfortex shades and blinds to create that perfect atmosphere.
Our showroom staff is happy to help you redefine your interior design. We have the training and experience to help you pick the right window coverings for your home. Don't forget; we also offer a diverse selection of flooring, including carpeting, luxury vinyl tile, and much more.
Contact us to request a consultation for new window treatments. Our showroom proudly serves customers in Minnesota City, MN, as well as Winona, Goodview, Buffalo City, Dodge, and the surrounding area.