Durable Waterproof Flooring in Minnesota City, MN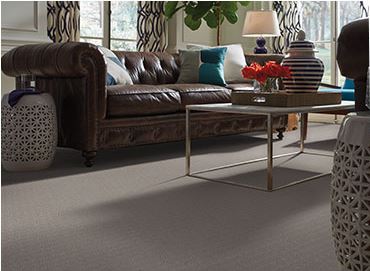 There is a better way to protect the floors of your home from moisture than putting down towels or buying all kinds of expensive cleaners. Try our waterproof flooring in Minnesota City, MN and you are sure to see much better results. We offer options in vinyl, luxury vinyl, carpet, and more for any room and any aesthetic. Now you can have the appearance of wood in places where that previously was not possible, such as laundry rooms or kitchens.
Our installation and sales crews are here to help bring these waterproof floors to your home. We provide free pre-measures so you buy just the right amount of material, and we give you professional assistance every step of the way. From selecting your floor to installing it, you can count on our flooring experts to be there when you need them.
Why Go With Waterproof Luxury Vinyl Planks?
No homeowner wants to spend all of their time cleaning floors, and with this product, cleaning requirements are minimized. Many of our floors are made by the trusted brand Downs® H2O, which has all the look and feel of real wood. The material is completely waterproof with a tight enough seal to keep out mold, dirt, dust, stains, and scratches. Sweeping and mopping are all the maintenance our waterproof vinyl flooring needs, so you spend less time cleaning and more time doing what makes you happy.
Downs® H2O is available in a number of different designs, so you can easily find your favorite. By downloading our free My Floor Style app, you can see what each of these styles will look like before buying them, providing maximum peace of mind.
The Benefits of Our Waterproof Carpet
Carpet adds warmth to a home and softness underfoot, but traditionally it has been one of the easiest materials to stain. Our Tigressá® H2O models break that tradition with a patented backing that stops liquid in its tracks, so it never gets near your subfloor. Tigressá® makes an eco-friendly waterproof carpet that is as soft as it is strong, and it's completely pet-proof as well. The floor is designed to dissipate odors—even the smell of smoke—so a bad smell won't linger.
Our carpet's advantages aren't all about practicality, there's plenty of aesthetic perks too! We fill our shelves with every color available and dozens of designs to please every preference. Whatever theme you may be going for, we know how to achieve it and what floor will do the trick.

Contact us to begin your project. We work with clients from Minnesota City, Winona, Goodview, and Buffalo, Minnesota, as well as Arcadia and the surrounding areas in Wisconsin.