Trusted Tile Store in Minnesota City, MN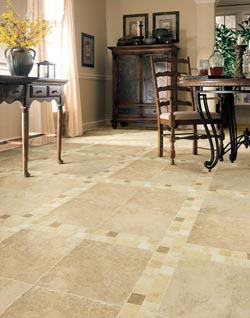 Visit our tile store in Minnesota City, MN, to find the perfect flooring options to update your home. At Lyles Flooring America, we offer a vast collection of beautiful and durable tile from the industry's top manufacturers and brands. From ceramic and porcelain to stone and glass, we have the right tile solution to refinish any surface in your home, including walls and backsplashes.
If you are unsure of what style of tile to choose for your home, then our flooring experts are here to assist. We have years of experience and in-depth knowledge of all our tile floor options, and we will use this experience to help you find the ideal solutions for your home improvement project. So when you need flooring or wall tile for your next upgrade, turn to our team to help you find the perfect surface solution.
A Durable Flooring Solution
Your home is a busy place, and you need a flooring material that will stand up to the hectic lifestyle of your family. Thankfully, tile is the ideal solution for any home. Tile is extremely robust, making it highly resistant to scratches, dents, and stains. Tile surfaces are also moisture resistant, preventing water and other liquids from absorbing into your subfloor. Moisture resistance is why tile is the flooring solution of choice in bathrooms and kitchens, and why glass tiles are commonly used as backsplashes and tub surrounds.
Additionally, tile floors are naturally cool to the touch, making them very comfortable to walk on in the summer months. In contrast, tile is also very good at conducting heat. The heat conduction quality makes tile an ideal solution to use with in-floor heating to keep your feet warm even on the coldest days of winter.
Limitless Design Potential
At our tile store, we offer a variety of flooring solutions in many different colors, shapes, patterns, and textures. With so many options available, you have a near-infinite number of possible designs for your new flooring project. Additionally, you can easily match your new tile surfaces to your existing décor, or use your new floors as a basis for a new interior design plan.
Professional Installation Services
At Lyles Flooring America, we provide professional installation for all your flooring and wall tiles. Our expert installers have the experience and tools needed to correctly layout and install your flooring or backsplash. By having our team handle the installation of your tile surfaces, you'll have peace of mind knowing that they will look as good in your home as they did in our store and that they will last for years.


Contact us when you are looking for tile for your next home improvement project. We proudly serve Minnesota City, MN, and the surrounding areas.