Luxury Vinyl Tile in Minnesota City, MN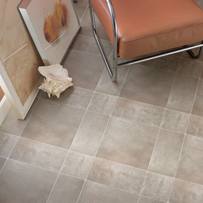 As one of the largest surfaces found in the home, flooring has an enormous impact upon the beauty and value of a residence. If you are interested in enhancing interior designs or increasing property value, then it might be time you considered making flooring replacement your next home improvement project. In order to receive the results you desire, it is essential that you choose the right surface for your space.
When you're ready to start shopping for the perfect flooring product, turn to the team from our reputable store. Our knowledgeable associates are prepared to help you determine the material that is best suited for your busy household. Luxury vinyl tile, a manufactured material designed to replicate popular hardwood and tile, is becoming increasingly popular among homeowners in search of functional, fashionable flooring.
Resilient Flooring: The Benefits Explained
Unlike the vinyl of years past, luxury vinyl flooring is now more stylish than ever before. Often referred to as resilient flooring, the latest vinyl options embody the perfect balance between durability and design. To this day, vinyl remains one of the strongest surfacing solutions available on the market. The following are some of the additional benefits that make luxury vinyl floor tile and plank a wise investment for many of the clients we encounter:
Design Versatility That Can't Be Beat
Resists to Scratches, Scrapes, Cracks, & More
Repels Spills, Stains, Water, Mold, & Moisture
Remains Easy to Clean by Sweeping & Mopping
Requires Minimal Maintenance Overs Its Lifetime
Lasts 15 Years or Longer When Well Cared For
With so many exquisite vinyl styles to choose from, making a confident purchase may seem like a challenge. However, it is our mission to ensure the selection process is as easy and enjoyable as possible. As soon as you walk in the door of our showroom, the associates on staff partner with you while you shop. By taking the time to understand your unique expectations, we are able to point you towards the lines and collections capable of enhancing décor, designs, furniture, and paint.
While traditional hardwood planks remain an exquisite flooring option for many homes, they don't prove practical for every household. Whether you wish to place elegant planks in wet areas like the kitchen and bathroom, or are simply worried about how well real wood will hold up in your home, consider opting for luxury vinyl plank flooring instead. While vinyl plank both looks and feels like classic hardwood, its ease of maintenance, durability, and stylishness make it an ideal choice for many households
Specializing in Luxury Vinyl Tile Installation
Achieving the flooring of your dreams requires more than just a quality product. Professional installation is also necessary to ensure you remain satisfied with your new floors far into the future. We are proud to support the purchases made at our location with installation services performed by a qualified team. Every luxury vinyl tile installation we complete is backed by a warranty system unparalleled by the competition. We even offer Lifetime Installation Guarantees that cover your floors for their entire lifespan.



Learn more about luxury vinyl tile from the experts. Use the contact form or call to learn more about our selection of tile and plank available at our location. We proudly serve clients from Minnesota City, Winona, Goodview, Buffalo City, and Dodge, Minnesota, as well as the surrounding Wisconsin areas.