Area Rugs in Minnesota City, MN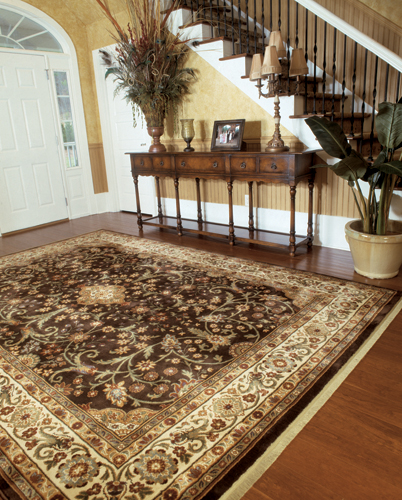 Don't let your hard-surfaced flooring keep you from experiencing the luxurious plushness of carpeting. At our showroom, you can get the best of both worlds. We have a wide variety of area rugs in Minnesota City, MN, that are the perfect addition to any interior space.
Our diverse selection of stunning area carpets come from some of the industry's most well-known and well-respected brands such as Milliken Floor Coverings. In addition to our vast product offerings, we also offer our extensive expertise. Our professionals help you determine what would look best in your home based on your personal style and the spatial limitations of your living space. Then, we pare down our huge selection into a more manageable few samples all targeted to meet your unique needs and preferences.


Experience All the Benefits Our Area Rugs Have to Offer
Count on us to give you the perfect rug for your home. When we pull samples from our inventory, we do so with more than just style in mind -- we also think about the practical benefits. We have custom rugs available, made from water-resistant materials, as well as highly durable materials. So no matter where in the home you plan on putting your new carpet, you can have the satisfaction of knowing you have the right rug for the job.
Whether you're looking for large living room rugs or a small carpet for the foot of your bed, we have you covered. No matter what you purchase, you can expect the following advantages from our products:
Protection of Hard-Surfaced Floors
Added Style
Enhanced Comfort
Extra Safety from Slips and Falls


Custom Rugs for Your Unique Style
At our flooring showroom, we help clients throughout the community -- and no two people have the exact same personality, style, or home. That's why we have custom printed rugs and carpets available. This way, you get to personalize the product to match your home's existing décor.
Talk to our professionals about what you want and need from your next area rug. Our sales associates are happy to point you in the direction of some samples that might do the trick perfectly. If you can't find the perfect area rug match, our designers can draft a custom design that checks all your boxes. With our help, you can have the one-of-a-kind rug that reflects your one-of-a-kind personal style.



Are you ready to update your home's interior style? Visit our showroom or contact us today to learn more about our selection of area rugs. We proudly serve clients in and around Minnesota City, Winona, Goodview, Buffalo City, and Dodge, Minnesota.